Shelby Altena
Bio:
---
2018 B.S. Biochemistry, South Dakota State University, Brookings, SD
Project Info:
---
TITLE:
Analysis of Tryptophan as a Non-toxic Ink for Covert Pharmaceutical Security Features


ABSTRACT:

Counterfeit pharmaceuticals are a growing problem in both developed and developing nations world-wide and are an estimated 10% of pharmaceutical sales worldwide. Security features that are currently being used in the pharmaceutical industry are overt and include distinct size, shape, and color, security printing on packaging, and anti-tamper foils on over-the-counter medications. Covert security features added directly to the surface of pharmaceutical pills have the potential to decrease counterfeit drug trafficking and the number of lives lost to this illegal trade. Tryptophan, a non-toxic amino acid, was evaluated as a fluorescent ink for direct printing on pills due to its UV to UV fluorescence and minimal human toxicity. Tablets printed with patterns of the tryptophan ink were imaged using a 305±5 nm excitation source and a digital camera with the UV/IR filter removed. Tryptophan was fluorescent when deposited onto the surface of over-the-counter tablets both with and without film coatings. Imaging of the tryptophan on the tablets was possible with the modified digital camera and the fluorescence was not visible with the naked eye or common camera. The tryptophan ink developed in this study can be used as a covert security feature allowing for increased security in the pharmaceutical industry.

Project Report is not yet available.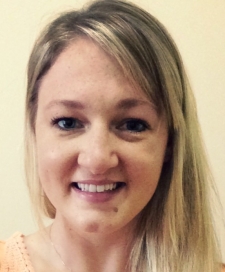 Molly Cleland
Bio:
---
2016 B.S. Chemistry Major/Physics Minor, Chadron State College
Project Info:
---
TITLE:
Real-Time Monitoring of Synthesis, Growth Dynamics, and Shell Addition for NaYF4: 17% Yb, 3% Er Upconversion Nanocrystals


ABSTRACT:

This research focuses on the enhancement of lanthanide-doped upconversion luminescence in NaYF4: 17%Yb, 3% Er nanocrystals (UCNC) for security printing. Unlike typical downconversion fluorescent luminescence, UC luminescence refers to emission produced at wavelengths of shorter magnitudes than the irradiation source4. Solvent-dispersible UCNC doped with trivalent lanthanide ions are of particular interest for security printing applications. Passive shells of NaYF4 can be added to the UCNC to block surface quenching and improve emission brightness. Real-time monitoring of UC emission during the shell growth process is used to characterize the kinetics thereof. UCNC were synthesized using a scaled-up version of a method previously used in our group. Shells were then added in 57% oleic acid and 43% oleic acid, respectively. Shells were successfully added and emission intensity was greatly enhanced. Surface quenching was more greatly reduced in 43% oleic acid, presumably due to the thicker shell. In addition, real-time monitoring produced evidence of shell material adding during the heat-up stage.

Project Report is not yet available.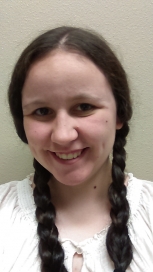 Montana Earle
Bio:
---
May 2017, B.S./B.A. Computer and Information Science/Mathematics, State University of New York at Potsdam, Potsdam, NY
Project Info:
---
TITLE:
Hash-Chain Based Product Authentication Scheme


ABSTRACT:

There have been many different product authentication schemes based on the cryptographic hash function. So far it seems that the hash chain is the least complex, yet has a lot of security issues. We are developing our scheme to combat these issues. Also, many people have been developing invisible inks and other such ways to mark products. Our scheme is being developed to provide a secure way of checking that these markers have not been tampered with or copied. This scheme is also being developed to be used by everyday consumers.

Project Report is not yet available.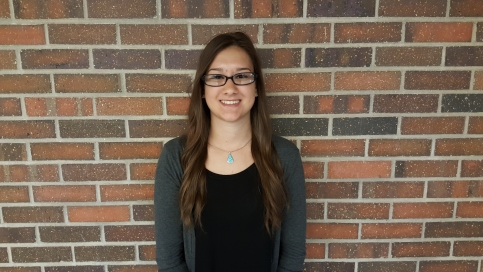 Christine Ghetu
Bio:
---
2017 B.S. Forensic Science (Chemistry Emphasis)  Pennsylvania State University (Junior)
Project Info:
---
TITLE:
Synthesizing and Printing Tungsten-Doped Vanadium Dioxide Nanoparticles


ABSTRACT:

Vanadium dioxide (VO2) has been synthesized by various methods to utilize its unique thermochromic and optical properties at a semiconductor to metal transition temperature of 68 °C. The goal of this study was to determine if printable vanadium dioxide particles could be synthesized with tungsten doping yielding particles with a phase transition temperature of 31-33 °C, and developed into an ink for printing a thermoresponsive security feature. This was carried out through two procedures using a precipitation synthesis and heat treatment, as well as a solvothermal solution synthesis. Printing was then attempted with an Optomec M3D and HP Thermal Inkjet Pipette System (TIPS) printers using a 70/30 isopropyl alcohol acetonitrile mixture and toluene as solvents.
Vanadium dioxide was successfully synthesized, doped and dispersed into an ink. However, through the precipitation synthesis and heat treatment doping could not be accomplished to yield a phase transition at 31-33 °C, instead particles were doped over a wide range of atomic percentages to yield a sharp transition around 28 °C as well as a broad transition from 40-80 °C. Printing using the HP TIPS printer with the 70/30 diethylene glycol/acetonitrile solvent mixture containing vanadium dioxide nanoparticles was successful on paper as a substrate. Through the solvothermal synthesis printable vanadium dioxide nanoparticles were obtained. However, testing could not confirm the success of tungsten-doping. Printing using the Optomec M3D printer and vanadium dioxide nanoparticles dispersed in toluene as a solvent was successful on paper as a substrate.

Project Report is not yet available.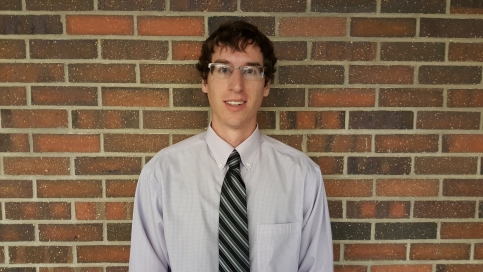 Connor Holland
Bio:
---
2016 B.S., Engineering Physics, Southwestern Oklahoma State University, Weatherford, OK
Project Info:
---
TITLE:
Polyaniline Nanofibers Applied to Security Printing and Anti-Counterfeiting Technology


ABSTRACT:

Polymers have been a relatively new discovery in the field of chemistry. Polymers are groups of monomers that have bonded to each other to form long, complex strands. Polyaniline (PANI) was a polymer that was discovered nearly one hundred fifty years ago. The bulk properties of PANI have been well documented but approximately twenty-five years ago the discovery of a unique doping/de-doping mechanism at the nanoscale revitalized the research of this material. Due to the doping mechanism PANI can be found to exist in four states. The emeraldine salt state of PANI has been documented to be conductive. By printing this conductive organic polymer it may be possible to develop a useful feature for Security Printing and Anti-Counterfeiting Technology (SPACT). Metallic nanoparticle inks are currently used in SPACT to develop covert antennae but the use of an organic material could provide a more economic alternative to these metallic inks. Another interesting feature unique to PANI nanofibers is their ability to be flash welded. Flash welding is a very new discovery but has been documented to make the emeraldine salt state of PANI nonconductive. PANI is a strong absorber of red and infrared light and flash welding is most easily accomplished using wavelength of light in that range. The combination of these two chemical features of PANI could provide a useful benefit to SPACT. This research project focuses on the synthesis, printing, and flash welding of PANI nanofibers while also examining how the chemical features of PANI could be used to aid SPACT.

Project Report is not yet available.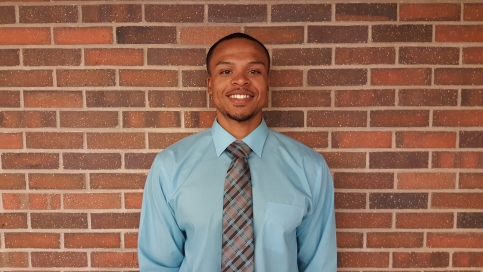 DeVaughn Pearson
Bio:
---
2018 B.S. Industrial Engineering and Management, South Dakota School of Mines and Technology
2015 A.A. Business, Oglala Lakota College, Kyle, SD
Project Info:
---
TITLE:
Forensic and Cultural Analysis for Authentication of Native American Artifacts


ABSTRACT:

Determining the origin of Native American artifacts is often difficult because Native American history is an oral history. To help determine provenance of an item a cultural and forensic analysis was conducted. This research employed non-destructive testing methods to examine a quiver provided by the Heritage Center at the Red Cloud Indian School. Visual examination of the artifact indicated it was made from materials commonly used by Native Americans to make quivers in the mid- twentieth century. Testing was conducted using modern scientific instrumentation. X-ray fluorescence was used to identify tanning methods through chemical analysis of leather in the quiver. Through this analysis the presence of chromium was confirmed, which indicates chromium tanning. Raman Spectroscopy and transmitted light microscopy were used to identify hair present on the quiver through chemical and optical comparative analysis with known hair samples. Comparative hair analysis results were determined to be inconclusive and the hair on the quiver remains unknown. Testing confirmed those initial findings. Through both a cultural investigation and forensic analysis the Red Cloud quiver was found to be authentic. Furthermore, up-converting nanoparticle based security inks were printed on three common substrates used in contemporary art. Incorporating security-printing technology to contemporary artwork has the potential to revolutionize the Native American art market.

Project Report is not yet available.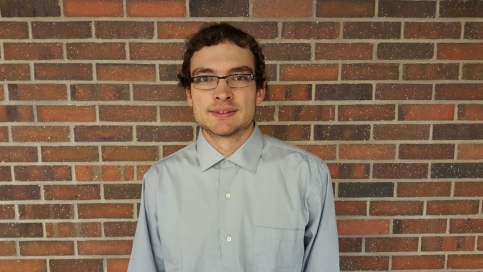 Eduardo Perez
Bio:
---
2018 B.S. Metallurgical Engineering, South Dakota School of Mines and Technology
Project Info:
---
TITLE:
The Dispersion Stability of Nanoparticles-based Inks


ABSTRACT:

Security applications for upconverting nanoparticle (UCNP) inks have grown due to increase understanding of how the inks work. One of the main problems with the creation of new ink is that it must undergo quality control testing to be put into the market. This research focused on creating a procedure for testing stability and ways to improve stability of these inks. The shelf life of these upconverting nanoparticle inks was tested using a mass drying test to observe stability. ASTM F2734 was used as a guide to how to accelerate testing of the shelf life of upconverting nanoparticle inks. The control was tested by real-time exposure. The factors tested were the redistribution of UCNPs via shaking the inks and change in temperature. The procedure was initially tested for systematic errors by using silver nanoparticle inks. The data shows the mass of nanoparticles in the ink and the observed mass drop over time. It was found that the nanoparticles remained stable through the various testing condition. Nanoparticles sedimentation may be caused by concentration gradients.

Project Report is not yet available.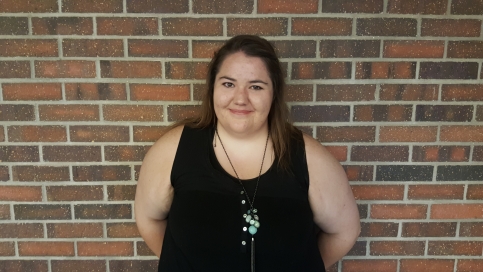 Jessica Teeslink
Bio:
---
2017 B.S., Electrical Engineering, South Dakota School of Mines and Technology
Project Info:
---
TITLE:
Multimodal Biometric Fusion Using Facial Expressions and Voice Recognition


ABSTRACT:

Security issues have become a drastic issue in not only the United States, but the ever changing world today. Falsified memorabilia has produced many security measures to come into effect as an attempt to try and stop the forgery or the ability to form as an imposter. However, this task is a tremendous one to fight. With creating biometric procedures to verify the authenticity of an individual, it becomes harder for outside forces to imitate that. Given that each person's physical attributes being very specific to themselves. The purpose of this study is to not only take one of the attributes of a person, it is to step up a notch. This would entitle using two different methods; vocal and facial recognition procedures. Fusing these two methods together to produce an authenticity program that would have to not only pass the voice, but the specific movement of the face that corresponds directly to the voice. This would allow a more secure system mainly because it would enforce the user to pass basically two different biometric methods to be verified. This would make it one step more protected, and also more complex to break.

Project Report is not yet available.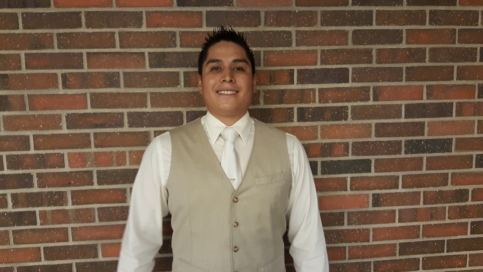 Vaughn Vargas
Bio:
---
2016 B.S., Industrial Engineering and Management, South Dakota School of Mines and Technology
2013 A.A. Business Management, Oglala Lakota College, Kyle, SD
Project Info:
---
TITLE:
Forensic Analysis of Native American (Lakota) Artifacts


ABSTRACT:

An issue museum curators face is items donated to their organization with an unknown, yet potentially prestigious history. Most of these items come with little to no documentation of authenticity. A larger problem is there is no national database that identifies, documents, and tracks Native American artifacts. The item this project examines is a buffalo horn headdress. Among many Lakota tribes, the buffalo horn headdress is a very prestigious item to bestow upon a Native American leader. What makes this headdress particularly noteworthy is that contains many cavalry buttons. This artifact was donated to the Heritage Center Museum at the Red Cloud Indian High. This headdress is claimed to be 150 years old with a Lakota provenance.
One method of authentication is cultural investigation to establish the provenance of the artifact. This method takes into consideration factors such as designs, materials, and methods of manufacturing. The technical tools of forensic analysis were the Leica DM 2500 P Modular Polarization Microscope, X-Ray Fluorescence, and Raman Spectroscopy. Covert quick response (QR) codes will be used with security printing technology to demonstrate its effectiveness for making of Native American arts, crafts, and antiquities market.

Project Report is not yet available.
Yingfei (Samantha) Wang
Bio:
---
2017 B.S., Chemical Engineering, Washington University, St. Louis, MO
Project Info:
---
TITLE:
Hyperspectral Imaging of NIR-to-Visible Upconversion Luminescence of β-NaYF4 Nanocrystals on Gold Microwell Arrays


ABSTRACT:

Lanthanide doped β-NaYF4 upconverting nanocrystals (UCNC) are some of the best upconverting materials known, and have many applications in areas such as security printing, solar cell technology, bio-imaging, and optical devices. However, they have low upconversion efficiency under low-power excitation, and show surface quenching effects that decrease luminescence intensity. Plasmonic surfaces can enhance the upconversion luminescence of UCNC by concentrating the electromagnetic field in the vicinity of the UCNC, while surface quenching effects can be mitigated by adding a shell of updoped NaYF4 to the core UCNC. In this study, Hyperspectral Imaging will be used to compare upconversion luminescence of individual UCNC on and off a gold microwell array (GMA) under varying levels of excitation power. Surface quenching effects in UCNC will also be studied by comparing upconversion luminescence enhancement of core/shell UCNC relative to core UCNC.

Project Report is not yet available.